Serena, Madison, Venus, Coco, Lauren, Alison, and Christina – other than being awesome names, these names have something else in common; all these women are Americans ranked in the WTA top 50. When it comes to answering Beyoncé's question of "who run the world," in professional tennis today, the answer most certainly is "girls!"
But not all female tennis players are professional, top level players. What about the recreational players who play in USTA Leagues, Junior Team Tennis, or those who play after school? Here in the Mid-Atlantic section, young girls are participating in tournaments and Junior Team Tennis programs at half the rate of boys the same age. What's more, according to Project Play's 2016 report, only one in four youth sport coaches were women, meaning that there is only a 25 percent chance that a young girl entering a sport has a female role model.
The barrier to female engagement in sport is complex. In addition to lack of practical programming for girls and nonexistent mentorship opportunities for women, sports are almost always viewed as having a male-dominated culture. This is true for most sports youth programs across the United States. Add in a lack of a sense of security in public recreation spaces, body issues, lack of safe and reliable transportation, and other social pressures and you have a brewing pot of reasons not to engage in sport at all! Why would any girl ever want to play sports with all those obstacles in the way?!? WHY?!?!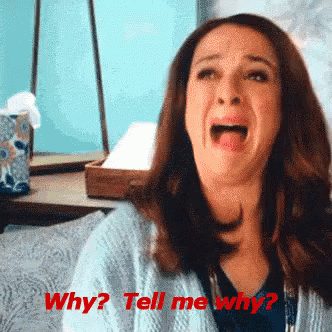 Let me stop you right there. There is indeed an undeniable need for women and girls in tennis. It is spelled out in the innumerable long term benefits that are associated with participating in sports in general.  Here are just a few:
Research shows that as little of four hours of exercise a week may reduce a teenage girl's risk of breast cancer by up to 60 percent.
Participating in tennis builds confidence and leadership skills. Compared to girls who do not play sports, girls who do play sports report having higher levels of self-esteem and confidence as well as a more positive body image.
Sports teach teamwork, goal-setting, the pursuit of excellence in performance and other achievement-oriented behavior – attributes everyone needs to be successful.
To help young girls and women realize the benefits of sport, USTA Mid-Atlantic launched a pilot program geared toward creating empowering spaces where both girls and women can learn and grow with confidence. The program, Girls Rule the CourtSM (GRTC) , is a three part initiative that promotes and develops the growth of female participation in tennis. In addition to providing a comfortable space for young girls to learn the sport, each portion of the model addresses different barriers preventing the growth of female participation, particularly around leadership roles. Last year, GRTC reached 100 young girls through six pilot programs across the Section.
Girls Rule the Court consists of:
Power Play Series
Studies have shown that girls participate in more vigorous physical activity when generally separated from boys. Using the For Girls by Girls methodology, created by USTA Mid-Atlantic, the Power Play series provides a comfortable space for young girls to learn, enjoy, and fall in love with tennis. Each Power Play also includes a breakout session that addresses positive body image and self-esteem to help further build confidence and leadership skills that are important both on and off the court.
Coach Mentor Pipeline
To help grow the number of female leaders involved in community sports initiatives, GRTC fosters mentorship opportunities between certified teaching professionals, community leaders and girls ages 13-18. Girls who have gone through the Power Play series are encouraged to volunteer as peer mentors for young girls just starting in the program to further promote a continuing circle of mentorship opportunities and roles for female athletes. Through the GRTC program, volunteers aim to fuse bonds through the commonality of womanhood. Both women and girls have access to USTA coaches trainings that supplement their roles as mentors and leaders.
Conversation Series
Continuing the conversation and including the community is an impetus for larger change. The GRTC Conversation Series advances the GRTC'S value to empower the entire tennis community through hosting trainings and events geared toward combating negative social trends and the marginalization of women in sport. The series is open to caregivers, high school and college tennis players, tennis coaches or instructors, community leaders and influencers, program implementers, and anyone else interested in breaking down barriers to female participation in sport.
Existing sports culture has already pushed girls out of sport even before they are able to realize the benefits of sports participation. USTA Mid-Atlantic is changing that culture by inspiring organizations to host GRTC programs of their own! Through creation of a GRTC grant program, USTA Mid-Atlantic is providing financial support for nonprofit or public organizations seeking to implement the GRTC program and create sports havens in their own communities. Are you ready to steer the conversation and make change? The deadline for the GRTC grant program is March 31, so make sure to apply for a GRTC grant today.
_______________________________________
Ebonye Jones is the junior team tennis coordinator at USTA Mid-Atlantic. Today, she  traded a kiwi for a banana. Helen Li is the diversity manager at USTA Mid-Atlantic. She has a candy addiction and always has gummy bears at her desk.